Are you interested in understanding the Bible in its theological and historical context? Are you looking for in-depth Bible teaching that walks you through Scripture?
Would you like personal and small groups studies at your fingertips? You've come to the right place. 
Verse By Verse Ministry International provides free, in-depth, verse-by-verse Bible teaching to people worldwide that is easily accessible and shareable throughout various demographics.
In-Depth Bible Study Courses
Verse By Verse Ministry International offers FREE in-depth Bible teaching.
These courses are approved by the Association of Christian Schools International.
A certificate will be automatically generated upon the completion of each lesson.
** The software requires lessons to be completed in order, beginning with Lesson 1.

** In order to receive a certificate, the software requires the audio and/or video to be listened to in its entirety, without skipping ahead.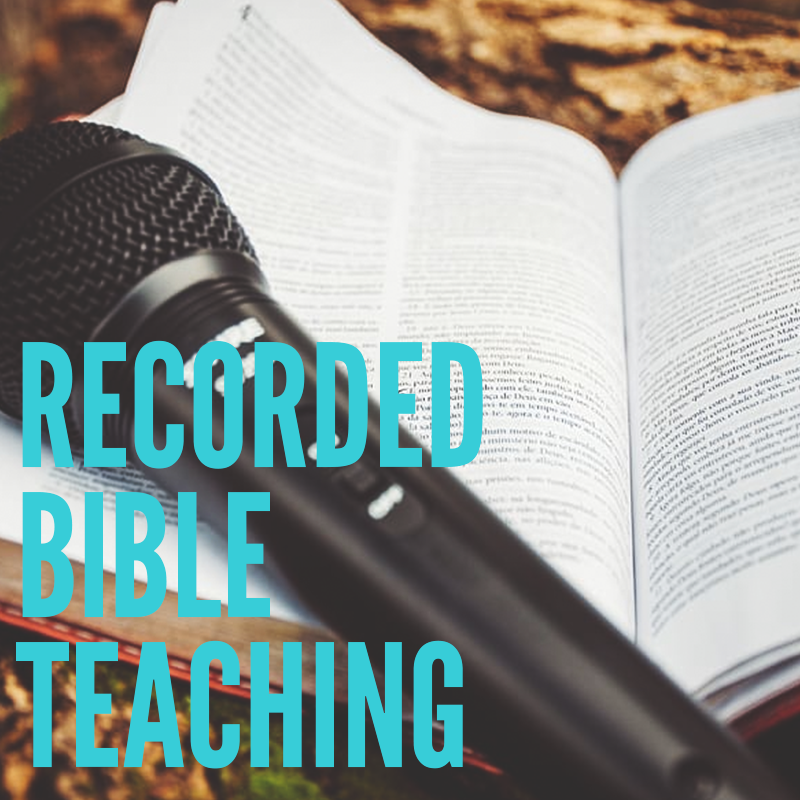 Recorded Bible Teaching
VBVMI promotes Bible education by offering thousands of hours of verse-by-verse Bible teaching recorded live and available online for free. You can listen or download through your browser, in our smartphone apps, or through our podcast catalog. Over 2.5M free Bible lessons are download from the Verse By Verse Ministry International website annually in countries around the world. In a few short years, VBVMI has become a leading source of free, in-depth Bible scholarship on the internet. Read some of the testimonials submitted by our students.
Group Studies
The VBVMI Group Studies are designed to suit the needs of students new to studying the Bible while still challenging experienced Bible students. Each lesson in these studies include a video available to stream for free over the internet. The videos feature the teaching of Stephen Armstrong, acclaimed for his unique and gifted approach to explaining the Bible.
All 12 videos are available for viewing on this page or can be downloaded for free from Vimeo. A printable PDF version of the workbook may also be downloaded for free.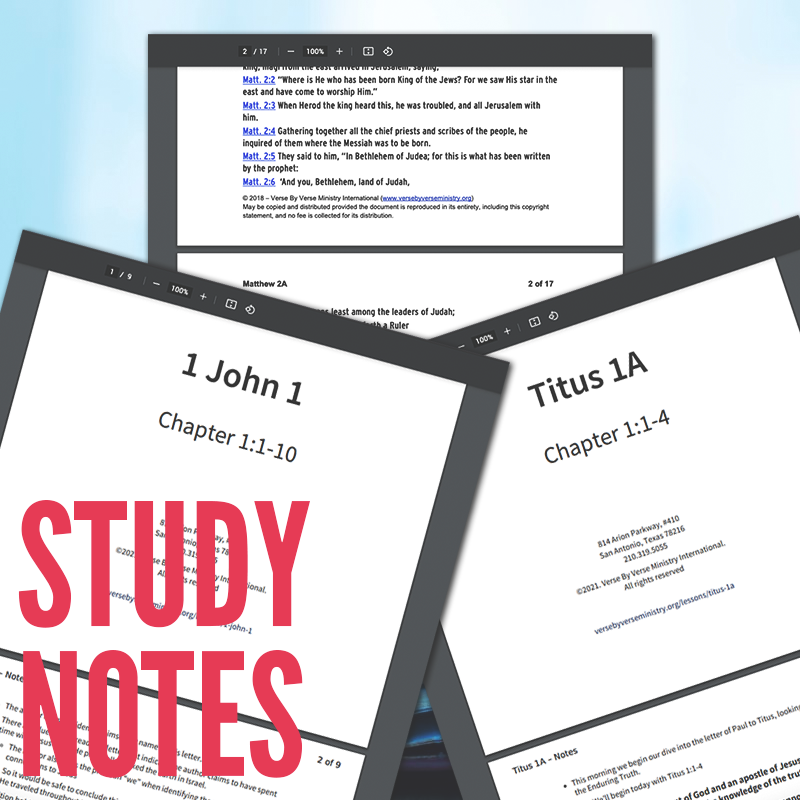 Study Notes
VBVM International offers written teaching notes in convenient PDF format for use by students and teachers alike. These notes are excellent materials for pastors, small groups, church leaders, missionaries, or any serious Bible student looking for in-depth lectures and detailed commentary.
As with the rest of our resource library, our written resources are offered for download free of charge with a generous copyright policy. These teaching notes, presentation slides and handouts can be found within each Bible study.
Help us reach the world with
God's Word
Verse By Verse Ministry International is a nonprofit, Christian ministry that operates on the generous financial support of our listeners. If you have benefited from our teaching ministry, please consider supporting our work through your tax-deductible contribution. Donations provided to VBVMI fund all our ministry operations, including the development and distribution of teaching materials, staff salaries, travel, research, equipment, promotion and other operating costs. The heart of VBVMI operations centers on running our website and conducting local teaching events around the world.
Check your inbox to confirm your subscription
We believe every Christian is commanded by New Testament Scripture to become a life-long student of God's word, and we work to support that goal in our students' lives. 
VBVMI teaches through entire books of the Bible. Our teaching remains focused on the exposition of Scripture without becoming distracted by discussions of popular culture, politics, or denominational disputes.
VBVMI presents the word of God in a uniquely in-depth style. We teach the full meaning of the text without losing the big picture. Verse-by-verse teaching through scripture means we don't jump from passage to passage without connecting the dots. Instead, we uncover the full meaning of the text.
We ask the hard questions and seek for the best answer, even if that answer isn't popular in the church today. We endeavor to expose our Bible students to the depth and breadth of Scripture. We're dedicated to helping our students feast on everything God has provided.
Testimonies
"It was easy to follow and the explanations where super easy to understand...I hope to become a better person and listening to sessions like this make me feel so motivated and I feel the holy spirt working with me... thank you so much." - Karin -

"I am a believer in Jesus Christ and I want to learn as much as I can to be able to live a life to please HIM." - ER -
"Verse By Verse Ministry International has been the best Bible based teaching I have had." - Jill -
"I have never heard such excellent Bible teaching." - EW -